David Cook
David Cook
Civil and Structural Engineer
David has more than 25 years experience in the construction industry and has worked in both the UK and the Middle East.
He leads a team of civil and structural engineers designing projects from small one off domestic projects through to multi-million pound structures.  The team philosophy is to design structures in partnership with other designers and the client to achieve an efficient scheme.
His experience includes concrete structures, defects in structures, temporary works and construction methods, giving him a wide breadth of knowledge.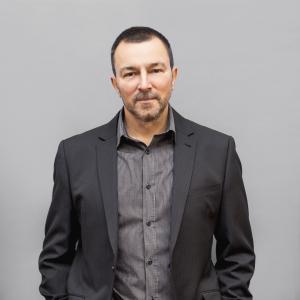 Recent Experience
Ludham
The design of the dwellings reflects the traditional North Norfolk rural environment and provides replacement dwellings that previously had a low level of occupancy.
See project
East Norfolk Sixth Form College Artblock
As part of the ongoing improvement of the College's campus, our architects and engineers were commissioned to design this new art block..
See project
Great Yarmouth Light House, Greyfriars
Chaplin Farrant have designed the health campus in several stages with the Lighthouse as the focal point. The circular building provides a link between several buildings on the site & harbours a glass lift with a circular staircase winding its way up to the maintenance level.
See project