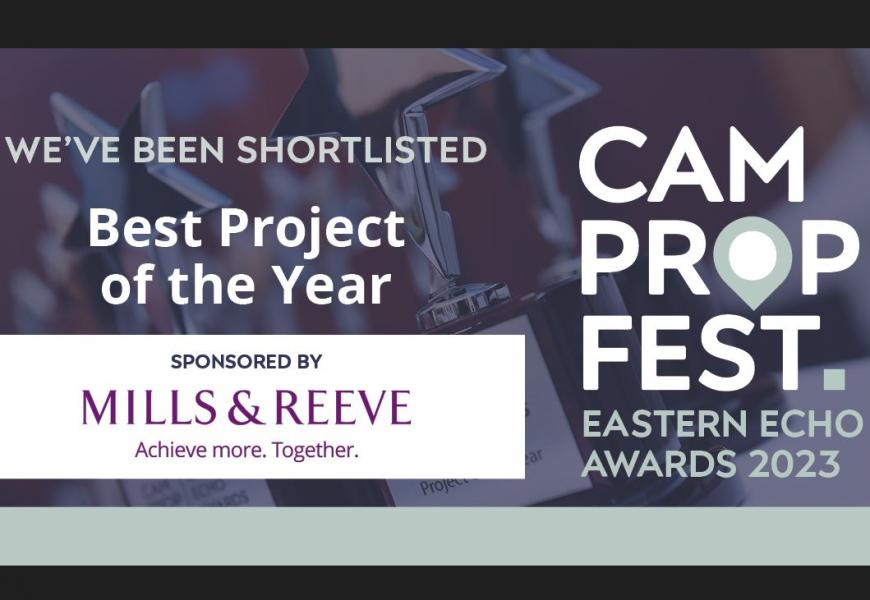 Chaplin Farrant are shortlisted for "Best Project of the Year" Award
Great News!! 
We've been shortlisted for another award! Project of the Year n the East of England with The Nest, Norwich for this year's Eastern Echo Awards!

A special award for a special project. Entries for this award showcased the East of England's finest new quality building which answered the client's brief, and became inspirational for the users and the wider community.

The event's charity partner is LandAid, which will be directly invested into a local project providing bed spaces for young people who are homeless or at risk of homelessness.

The panel of judges were jointly chaired by UK Property Forums Managing Director, Matthew Battle and chair of LandAid Eastern Regions, Nicholas Bewes.

Looking forward to the 28th June where the winners will be announced at Homerton College, Cambridge!
Back to News