Gitte Kjeldsen Highland
Gitte Kjeldsen Highland
Director and Architect
Gitte specialises in the healthcare sector with projects ranging from extensions to multi-million pound new build projects and also provides space planning and project management services to the NHS. This technical knowledge and skill set has also enabled Chaplin Farrant to become an expert in veterinary specialist centers.
Having qualified in her home country of Denmark, her background is in the delivery of large complex commercial projects, including airport design. She is a qualified Prince 2 project manager.
Gitte joined Chaplin Farrant in 2004, became an Associate in 2006 and a Director in 2017.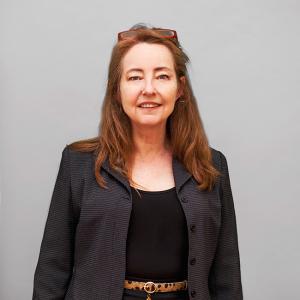 Recent Experience
The Grove Vets & Lumbry Park Vets
These two independent projects have provided the opportunity for Gitte to draw on her NHS and healthcare design skill and experience to provide facilities for the veterinary practices that replicate the standards required by NHS and healthcare design.
See project
Greyfriars Lighthouse, Gt Yarmouth
The Greyfriars site had been identified by NHS Norfolk and Waveney as a site that would provide an ideal healthcare solution with it's central location in Great Yarmouth and with access to large public parking. Chaplin Farrant have designed the health campus in several stages with the Lighthouse as the focal point.
See project
Plowright HC, Swaffham
This new build 2-storey Health Centre of approximately 8000 sq ft. relocated the old Swaffham Plowright Surgery to a greenfield site adjacent to the Swaffham EcoTech Centre.
See project