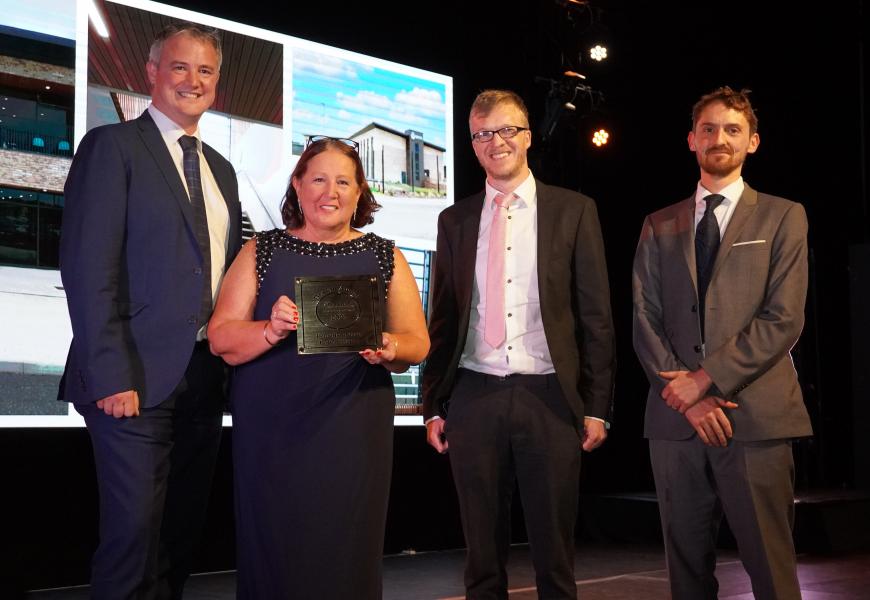 Winners of the Broadland Design Award!
We are delighted to win the Broadland Design Award for the new Broadland Police Station in Norwich.
Well done to the team as it was a huge project to coordinate and deliver the construction package whilst home working through covid and then on site as well with restrictions still in place. A fantastic new 'award winning!' facility for Norfolk Constabulary
The project combines the police services into a single space to create an efficient operational base. The health and wellbeing of staff in the building were at the heart of design decisions. The design is sympathetic and embedded in its landscape, raising the bar for developments of this kind. Careful choice of materials and scale to contribute to the surroundings. It achieved 102.6 tonne reduction of CO2 through the use of low carbon concrete compared to standard concrete. 120 tonnes of recycled hardcore was reused. 86% of suppliers were local SME's with £6.5m spent locally.
Back to News