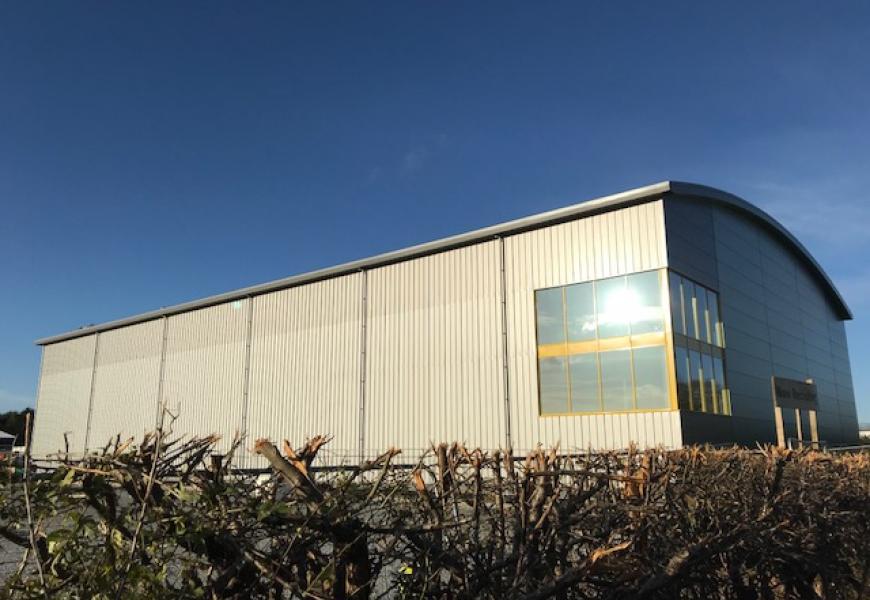 Continued Confidence in Commercial Land Development in Norfolk
A significant Norwich commercial land development, Sweet Briar Park, continues to take shape as Viking Self Storage prepares to open in January 2018 – signalling the continuing confidence to the region's commercial land development.
The site, the size of 15 football pitches, has been designated as employment land in the local plan and has already created over 70 jobs with Wickes opening last January and Pendragon, the UK's leading automotive retailer, opening alongside Viking Self Storage early next year.
Norwich based Architects Chaplin Farrant has worked closely with commercial property developer Dencora and land owner Briar Chemicals, producing the masterplan for Sweet Briar Park's 22 acre retail and trade park.  Providing engineering, quantity surveying and architectural services, Chaplin Farrant also designed Viking Self Storage's facility which was handed over in September and is now being fitted out.
Briar Chemicals and Dencora have invested in what is believed to be one of the city's largest new commercial land developments for many years, and which is located opposite established retail park, Sweet Briar Retail Park. An extension of the existing retail park has also recently been approved.
The development bucks a national decline in commercial building activity elsewhere in the UK highlighted recently.
Chaplin Farrant's Associate Director, Jerene Irwin, says this is good news for Norfolk, adding: "Since the banking crisis hit in 2009, there has been limited commercial land development on this scale as understandably there was a reluctance to build new commercial properties. Briar Chemicals' and Dencora's investment into Norwich is significant as it is encouraging new companies to the city and creating large-scale employment.
We are delighted to have worked with our long-standing client Dencora on Sweet Briar Park and it's very promising to see half of the plots are already sold or under offer."
Mark Holme, Vikings Self Storage's Managing Director adds: "This new Norwich development represents in excess of a four million pound investment and demonstrates our commitment to our market and Vikings growth. We have been suitably impressed with the uncomplicated approach and deliverance of this project from Dencora and our professional team headed up by Chaplin Farrant."
Back to News