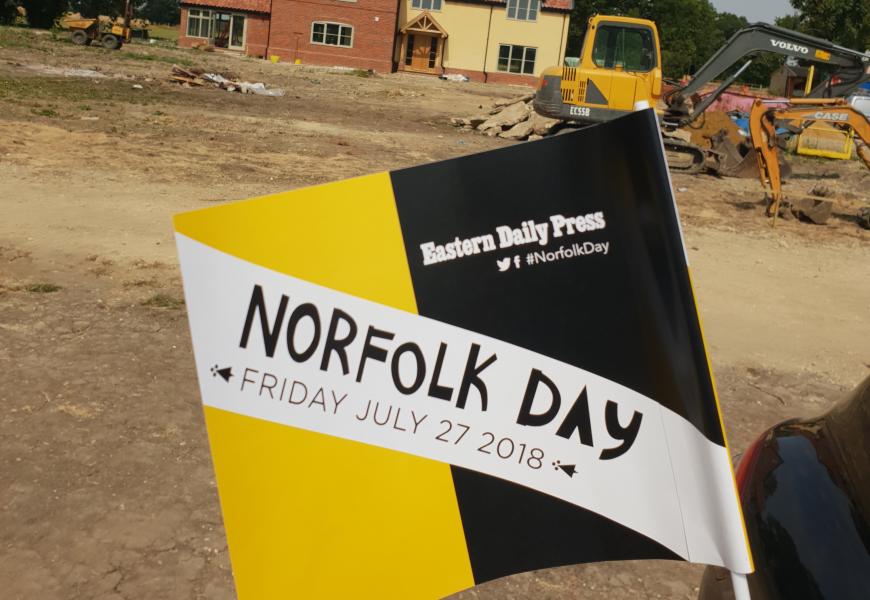 Chaplin Farrant celebrates Norfolk Day
Chaplin Farrant were pleased to take part in celebrations for the first ever Norfolk Day on Friday 27 July. 
Some of our guys and girls were out on site, but made sure they had their Norfolk Day flags with them! Architectural Technologist Kris Burnell snapped the above picture on his site visit to the nearly complete project at Bedingham.  
Back in the office, we threw our doors open and hosted an 80 minute surgery to provide free advice to anyone with structural engineering, architectural or planning queries. Craig was one of the clients who visited us with a structural inspection query about a property that he was looking to purchase, and found the experience very worthwhile.
We would like to thank everyone who came and supported us on Norfolk Day, and look forward to next year!  
Back to News