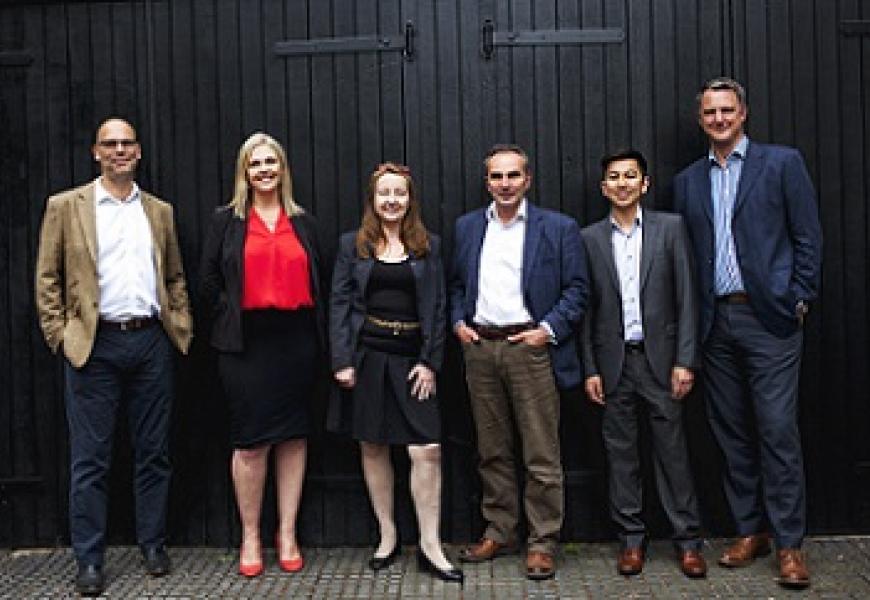 Demand for multi-discipline services grows
Pratice is upbeat about future growth
Chaplin Farrant, one of the largest multi-disciplinary architectural practices in Norfolk has witnessed its turnover increase by 8% with eight new positions created to meet demand.
Established in 1938, the Yarmouth Road practice, along with the office in Cambridge, has increased employee numbers by 25% in the past year to 38. New contracts have been secured in the residential, commercial and public sectors where clients are requiring an integrated approach to architectural services.
With Chaplin Farrant instructed on three Deployment Bases for Norfolk Constabulary worth over £10 million, a new £10 million building for Lowestoft College and training facilities for Norwich City Community Sports Foundation north of the city.
Whilst confidence fell in the construction sector after Brexit - with higher construction import costs, private sector house-building has risen since the start of 2017 and the Government has pledged to build 250,000 new houses a year. Revenue for the architecture sector is set to increase annually by 4.6% over five years to £6.5 billion.*
Striving to become an Employer of Choice, Chaplin Farrant's current recruitment drive sees the firm recruiting Junior Technologists through to people undertaking full Charterships with RICS, RIBA and ICE (engineering).
Mark Nolan, Chaplin Farrant's managing director believes further growth lies ahead for the company that celebrates its 80th anniversary in 2018;
"We're investing in our people as Chaplin Farrant continues to be recognised for the architectural excellence and pragmatic cost effective advice we provide. We have world class universities in the Eastern region teaching Architecture Design, Structural Engineering and Surveying to students and there is a strong desire by students to be part of our multi-discipline team."
As part of its expansion strategy, Gitte Kjeldsen Highland and Martin Lewis have been promoted to the Board of Directors and Wai Man Cheung and Jerene Irwin promoted to Associate Directors.
Jerene Irwin has also become President of the Norfolk Association of Architects - the first female to become a President for 40 years. She is responsible for lead planning for FANN17, the biennial Festival of Architecture in Norwich & Norfolk to champion a greater appreciation of the built environment.
Mark continues; "We are planning for growth as our strong reputation and customer base has put us in a positive position for the future."
Back to News