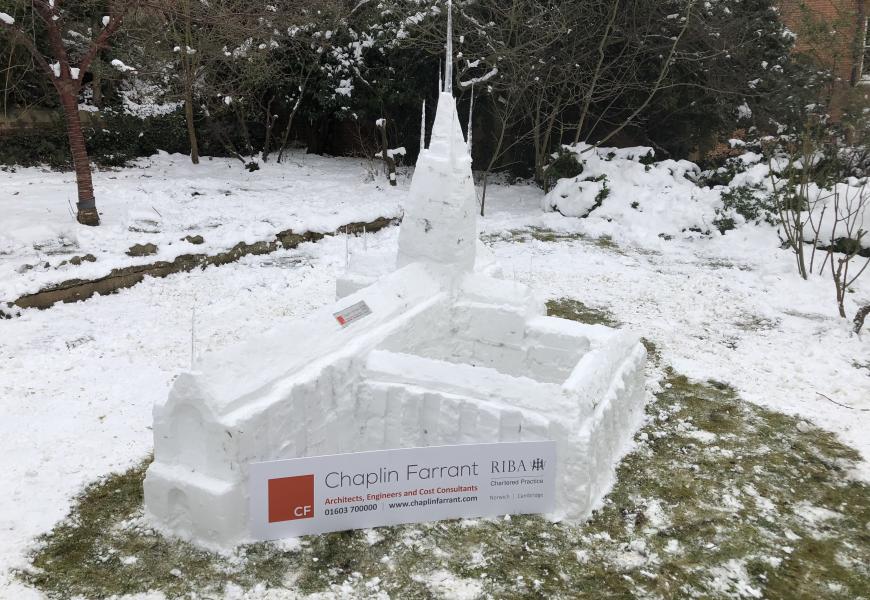 Norwich Cathedral Built In An Hour
When a rival practice built a model of Norwich Castle instead of the traditional snowman, our architects, engineers and QS could not resist the challenge to try to go one better.
With our practice having started out in The Close at Norwich Cathedral 80 years ago this year, the suggestion was to build a model of Norwich Cathedral and at lunchtime 9 of us set about building the 7ft tall model, complete with icicle spires.
The timelapse video shows how we did it!
Back to News