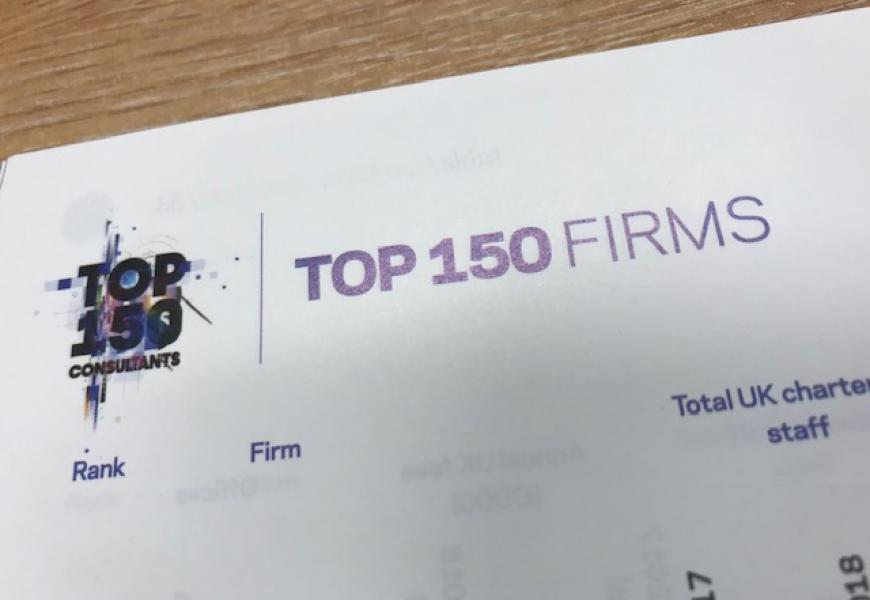 Top 150 Consultants Survey
We are delighted to be included in Building Magazine's Top 150 Consultants league again for 2018, rising from 149th to 130th.
The league takes into account the number of chartered, non-chartered and technical staff as well as the fee incomes from worldwide offices.
The leauge's average headcount growth exceeded 7% despite market uncertainty and Brexit. However confidence is lower than last year indicating a mixed picture for 2019.
More details  are on Building Magazine's website .
Back to News