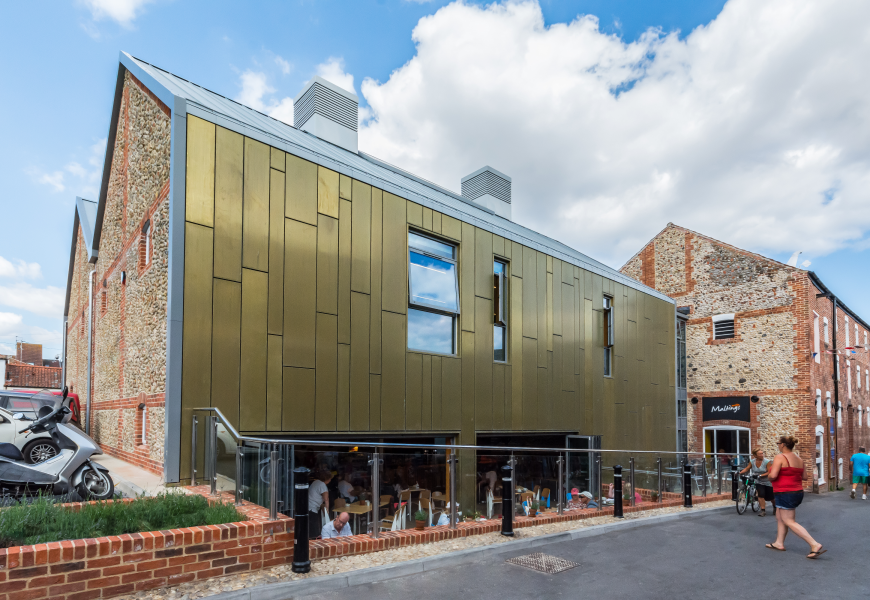 Wells Maltings Recognised in Local Design Awards
Recently completed project Wells Maltings has been recognised in two local design awards.
The innovative project which was officially launched on 19 September achieved Highly Commended in the Graham Allen Awards which celebrates projects considered to have made the most significant contribution to the built environment within the district, and is presented annually by North Norfolk District Council. 
Wells Maltings also received the local residents' seal of approval when it won the People's Choice Award. Voting took place at the beginning of September,
Gitte Kjeldsen Highland, Director and Architect at Chaplin Farrant, said: "We are delighted to have been involved in the regeneration of the Wells Maltings building and extending it to create a facility that is truly at the heart of the community.
"The project has had a great team working together to deliver the facility and we trust that all who visit and use the Maltings, from local people to visiting tourists, will enjoy everything that the building has to offer in the way arts, film, music and entertainment. We wish the Wells Maltings Trust every success with the future."
Back to News