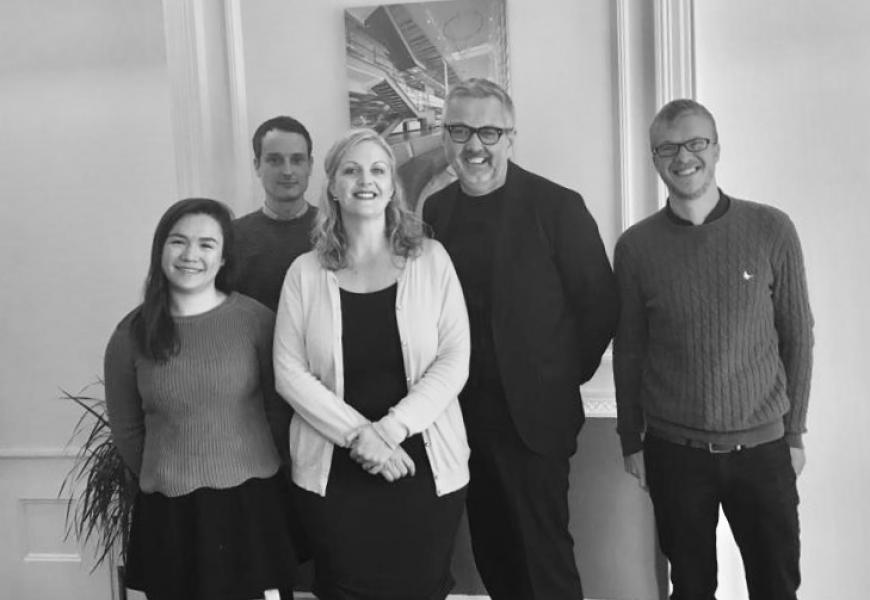 Chaplin Farrant Welcomes Alan Jones, RIBA President Elect
It was a pleasure to host a visit this morning from the RIBA's President Elect Alan Jones.
Following on from his talk at the Norfolk Association of Architect's AGM at NUA last night, Alan visited a couple local practices to talk about his ideas and priorities for this tenancy as President which commences in the summer.
One of the areas we discussed was how to demonstrate the value that an architect brings to a project and how the architects role and skills differ from technologists,  and the value that each profession brings to the industry. Here at Chaplin Farrant, we have both professions in house, which gives us the full range of skills needed to provide our clients with exceptional service.  
Another of the themes that we discussed with Alan, was the value that the RIBA brings to students and architects alike and how, going forward, the RIBA can provide additional support to all those in the profession, whatever stage of their careers they are at.
We look forward to following Alan's tenancy as President and wish him all the best with his new role.
Back to News