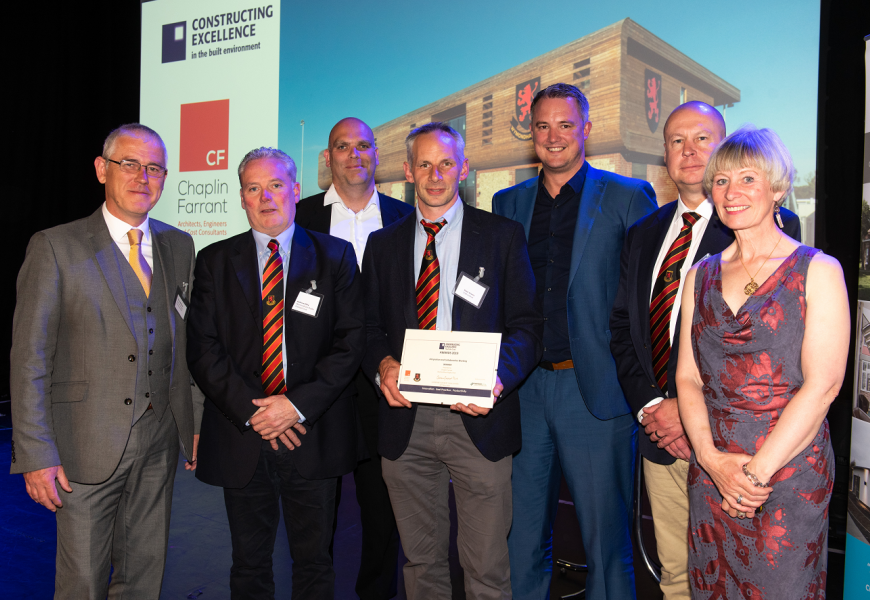 Wymondham Receives Collaborative Working Award
We are delighted that our project for the new community sports facility at Wymondham Rugby Club won the 'Integrated and Collaborative Working' Award at the Norfolk Constructing Excellence Awards last night. 
We are proud of our collaborative design process and the success of these is demonstrated in exemplary projects we have delivered, for example, Wymondham Rugby Club. Collaboration means successful projects, happy clients and better community facilities.
Our initial proposal focused on our collaborative way of thinking and ability to focus on the needs of the Club, to build a great team and to support the development of the new Club House.
It is essential that the design and delivery of a community facility such as Wymondham Rugby Club engages with the extended community; to work towards a common goal that delivers a superior, valuable project for the area. Extensive initial consultations with the club members ensured that we understood their needs and aspirations whilst encouraging as many local people to be actively involved.
By integrating peoples views into the design process, we ensure the facility goes beyond 'fit for purpose' and creates a high quality space that people value.  Collaborative working is about helping clients achieve their goal of maximising value for residents and the community.  It is about not just operating efficiently and economically, it is also about embracing the value of a facility that creates better places for people to enjoy their lives.
It is also the registered charity of Wymondham Rugby Club that should be recognised for their integration and collaborative approach – an ethos that reflects Chaplin Farrant's own cultural values and working processes
.
Back to News