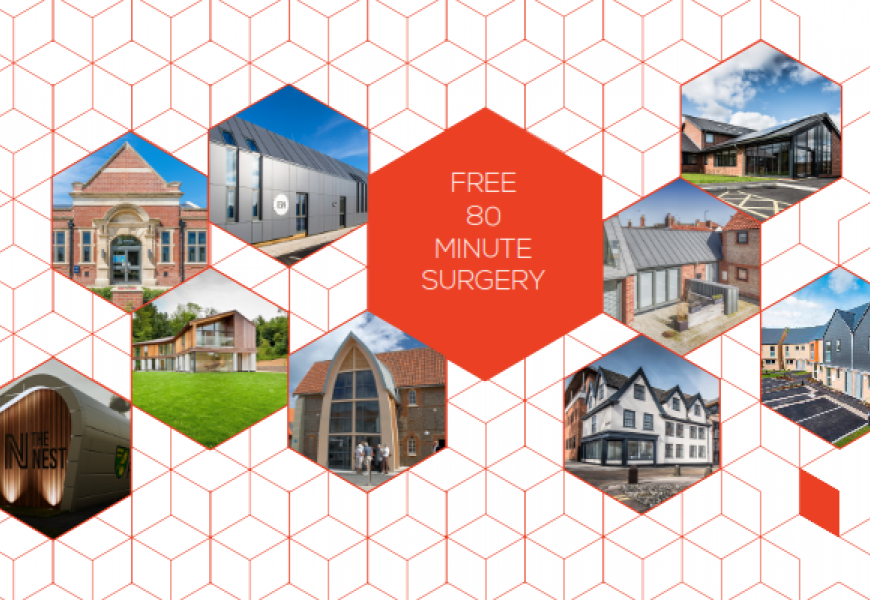 Free 80 Minute Surgery
To help celebrate 80 years of award winning design, Chaplin Farrant will be hosting a free 80 minute surgery between 10.00am - 12.00pm on the inaugural Norfolk Day - Friday 27 July 2018.
Do you have a query about planning permission?
Do you need some advice on that extension you are planning? 
Do you need to know how much your building project will cost?
Do you have a structural or subsidence question? 
Then why not book a free 20 minute appointment with one of our experts to receive some free advice? 
(we will also have tea and cake!) 
To book an appointment please contact Laura Broxton on 01603 700000 or email laura.broxton@chaplinfarrant.com
Back to News