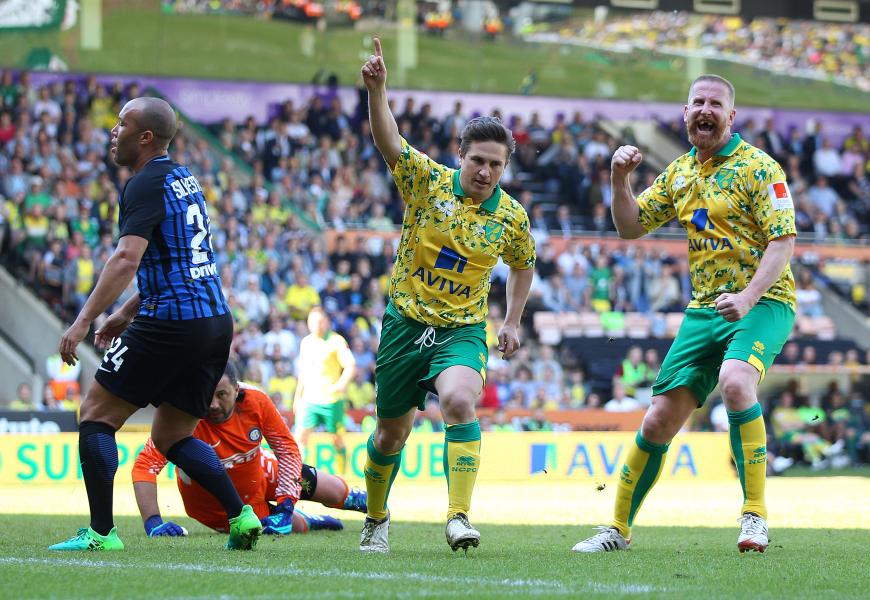 Chaplin Farrant were proud to be primary sponsors for Norwich Legends v Inter Forever match on Sunday 20 May 2018.
 Marking 25 years since the club's memorable 1993 UEFA Cup run, City legends from the last 25 years joined players and staff from the 1993-94 squad to take on Inter Forever in order to raise funds for Community Sports Found's exciting project The Nest.
Players including Jurgen Klinsmann, Javier Zanetti, Darren Huckerby, Brian Gunn, Iwan Roberts, Paul McVeigh and Grant Holt came together on a glorious sunny Sunday to help with the fundraiser.
Having been involved in the groundbreaking project for nearly 5 years, Chaplin Farrant were proud to show their support by sponsoring this fantastic fundraising event. 
With a turnout of almost 18,000 people, the match was a huge success and a sterling effort was made by all of the players. 
Phase 1 of The Nest is almost complete, with Phase 2 due to start at the end of the year. Chaplin Farrant were delighted to be able to be involved in this tremendous event, and look forward to continuing to work with Community Sports Foundation on The Nest. 
Back to News