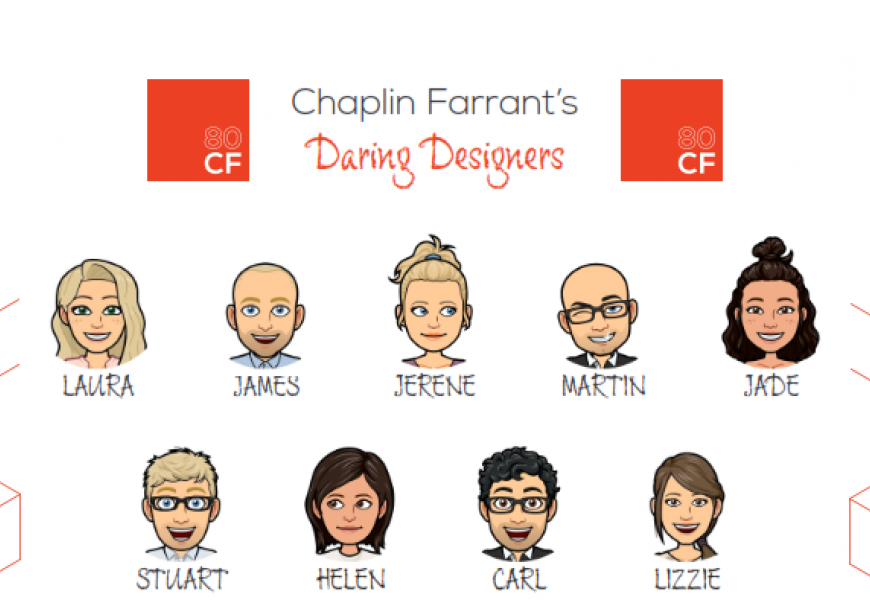 'Daring Designers' raise £1194.00 for East Anglian's Children's Hospices
Chaplin Farrant's 'Daring Designers' took on the challenge of abseiling down the side of The Forum on Friday 14 September in order to raise money for local charity EACH - East Anglian's Children's Hospices. 
Team members James Andrews, Laura Broxton, Stuart Deacon, Jerene Irwin, Carl Johnson, Martin Lewis, Jade Lim, Helen Monk, & Lizzie Tattersall took an afternoon off from designing buildings to scale the iconic Forum building instead. 
They undertook many fun events to raise the money for the abseil fund, including a Chaplin Farrant Charity Raffle and Bake Sale in the weeks leading up to the event, and smashed their £900 target raising an impressive £1194.00 for EACH. 
The Daring Designers would like to thank each and every one of you who supported them and donated to the abseil fund. The money raised will go such a long way to helping this incredible charity who rely on donations for the majority of their income. 
Well done team!
Back to News