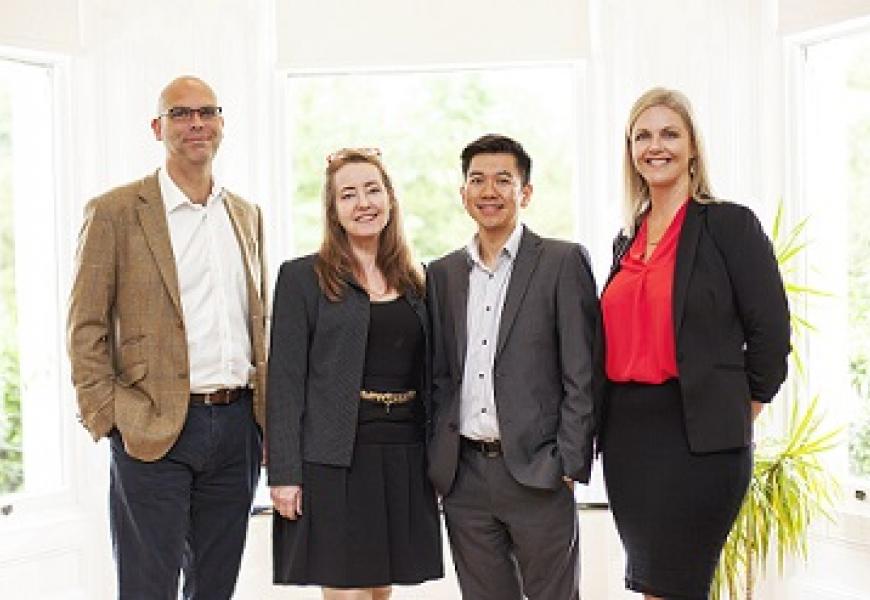 Management Team Promotions
We are pleased to announce four promotions
Chaplin Farrant, one of the largest multi-disciplinary architectural practices in Norfolk, is pleased to announce the promotion of Martin Lewis and Gitte Kjeldsen Highland to the Board of Directors and Wai Man Cheung and Jerene Irwin to Associate Directors.
Martin Lewis joined Chaplin Farrant in 2001 as an Architectural Technician, working his way up to Technical Director. Martin has been instrumental in projects including Wymondham Rugby Club's new facilities and an RICS Award shortlisted residential project in Southwold.
Gitte Kjeldsen Highland joined Chaplin Farrant in 2004 and progressed to Healthcare Director. Her projects include designing the Kirkley Mill Health Campus in Lowestoft and The Greyfriars Healthcare Campus redevelopment in Great Yarmouth.
Wai Man Cheung joined Chaplin Farrant in 2002, progressing to become an Associate in 2014. Working mainly in the residential sector, one of his significant current projects is the £7m project at Brandon - developing 64 affordable dwellings on a brownfield site.
Jerene Irwin joined in 2007 and graduated from Birmingham City University in 2010 whilst working for Chaplin Farrant. She delivered East Norfolk Sixth Form College's recent multimillion pound refurbishment and new build programme, where she is an alumnus. Jerene has also recently been appointed President of the Norfolk Association of Architects.
Mark Nolan, Managing Director from Chaplin Farrant says: "We are delighted to recognise these individuals and announce these promotions at a time where Chaplin Farrant is investing into our company's growth. It is especially good to see all of the team have been with us for many years and we have encouraged them to progress their professional careers with us.
We look forward to all of the team playing a key role in our company's future."
Back to News