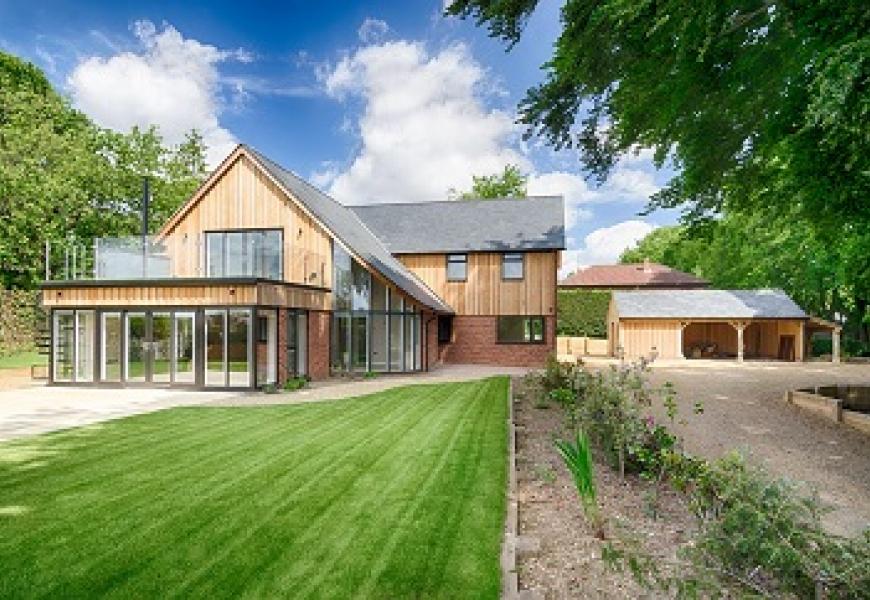 Yarmouth Road Wins Best Individual House
Broadland Design Award
One of our residential projects in Thorpe St Andrew has won the Broadland Design Award (Best Individual House) from Broadland District Council.
Chaplin Farrant provided architecture and engineering services for the project on Yarmouth Road where we were commissioned to design a new light 2 storey, 4 bedroom family home which maximises the views from the family rooms and roof terrace.
The site for the new build property required good design and collaboration with the planning department, given that the site was in the rear garden of the owners existing house.
The materials used combine a warm pallet based on a traditional theme with a contemporary edge. Timber cladding has been used to suit the tree lined site which also accommodates a three bay card shed adjacent to the house.
Back to News